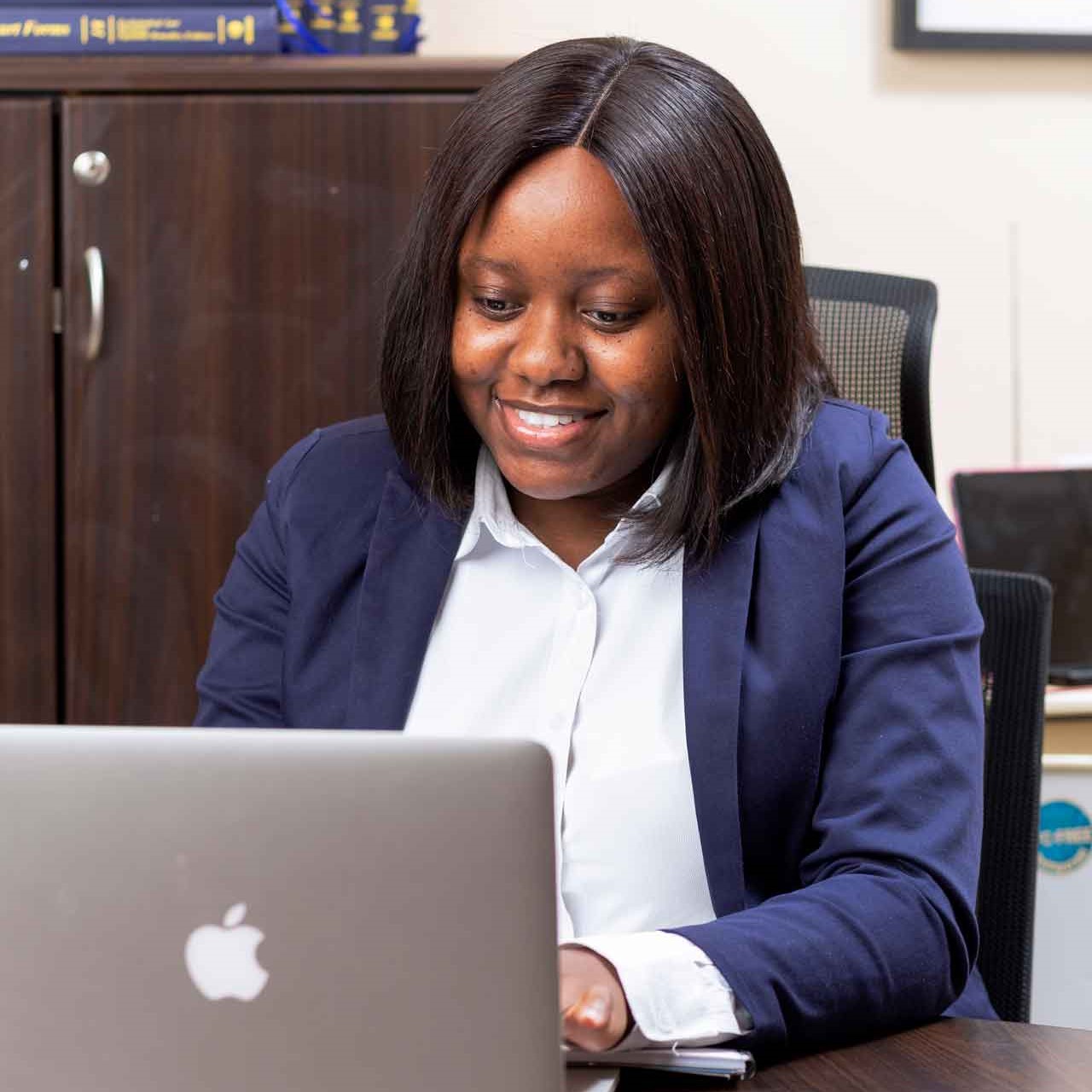 Ms. Muupa Ngulube is an Associate of the firm and was called to the Bar on the 1st March 2023
Ms Muupa Ngulube is a holder of Bachelor of Laws Degree (LLB) from the University of Zambia.

Ms Ngulube pursued further legal studies at the Zambia Institute of Advanced Legal Education (ZIALE) in order to obtain a Legal Practicing License as an advocate.

At the firm she has taken part in handling, drafting, and formulating legal arguments in fields such as conveyancing, probate and succession and family law, Mortgage proceedings, and Criminal proceedings which has enabled her to expand her knowledge in the legal practice.

It has given her further understanding in the legal field on how court procedures are commenced and various negotiation skills.