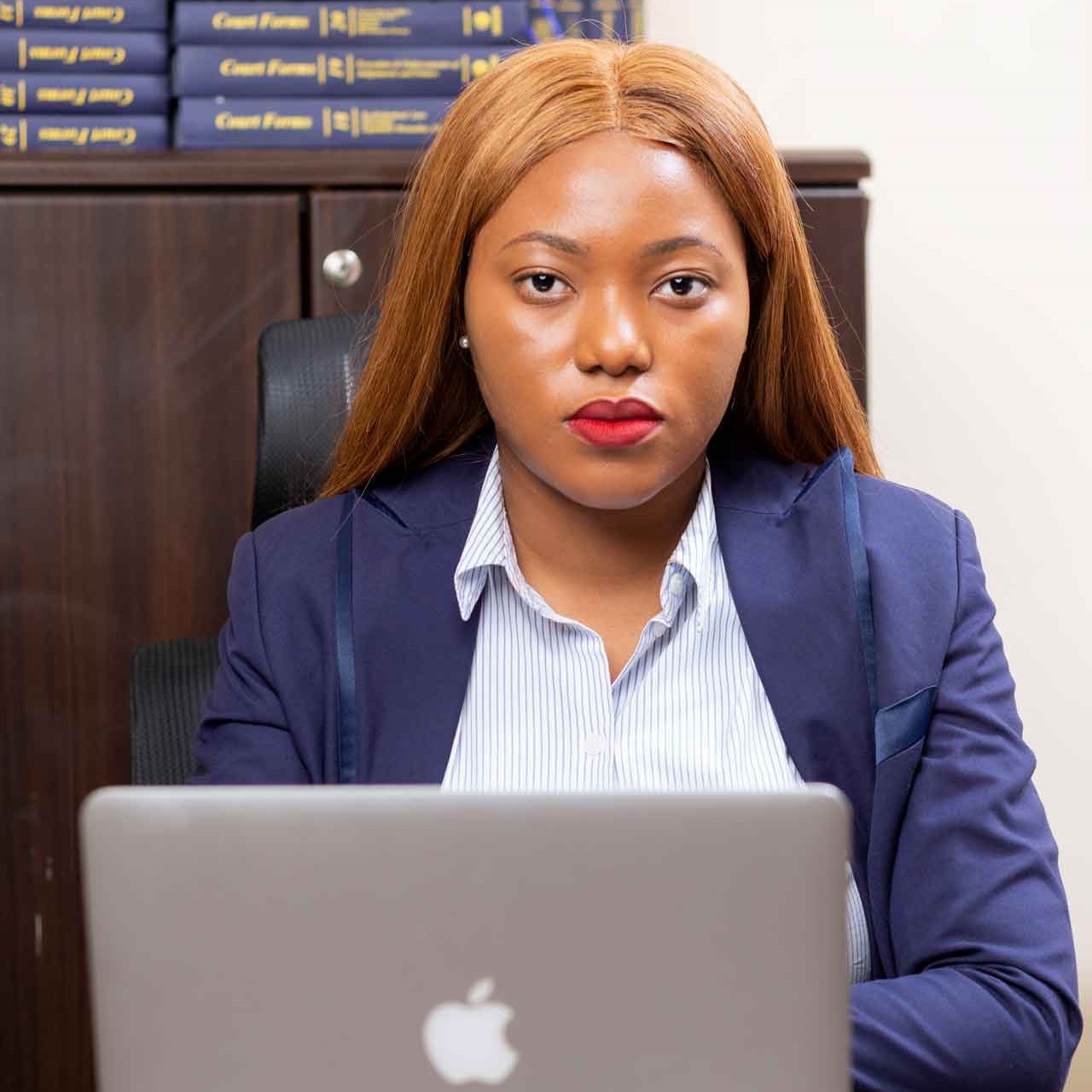 Ms. Chanda Chibwe is an Associate of the Firm whose areas of practice Are Dispute Resolution, Employment And Labor Disputes, Litigation, Arbitration, Conveyancing as well as developing creative case strategies and reporting on case progress.

She has a Bachelor of Laws from ZCAS University in collaboration with the University of Zambia and is an Advocate of the High Court for Zambia (AHCZ) with over a year of legal experience. Chanda is a member of the Law Association of Zambia as well as an Associate of the Chartered Institute of Arbitrators. She always demonstrates professionalism in her dealings with clients handling her work diligently with confidentiality, great care and confidentiality, always abiding by the Firm's policies and ethics of the profession.

She further offers an insightful contribution through the rendering legal opinions, legal research and knowledge when called upon. She has additionally showcased leadership and delegation skills towards the trainee associates at the firm.